The world's largest social network is just getting better and better… Are you ready for your free personal assistant?
In the last few days of August 2015, the tech world surprisingly welcomed Facebook's new virtual assistant, called 'M'.  David Marcus, the head of Messaging Products at Facebook defined it as follows, 
M is a personal digital assistant, inside of Messenger, that completes tasks and finds information on your behalf. It's powered by artificial intelligence that's trained and supervised by people.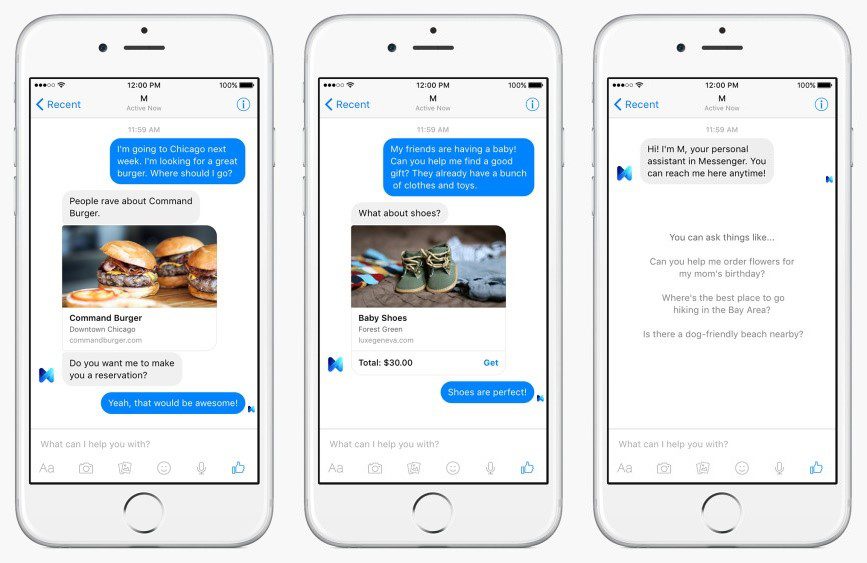 Facebook's M is competing directly with Apple's Siri, Google Now and Microsoft's Cortana. Like its rivals, M can give you weather updates, football scores, schedule appointments and so on. However, unlike its competitors, M is not voice activated but is rather a text-based digital assistant. The inputs are made by typing and the answers come via text. But M does have some distinct features.
SEE ALSO: Facebook Dislike Button Alert!
Unlike Siri, Google Now or Cortana, the interesting part about the M assistant is that is comes with sophisticated artificial intelligence that will be complemented by human presence making it more powerful than its rival assistants. It provides answers to all sorts of queries, including finding nearby restaurants, making travel arrangements, get gifts delivered to your loved ones and so on. These personal customer service tasks cannot be done by the incumbents and can be carried out by M because it does not rely on artificial intelligence only, but is also has an old-school customer service representatives, called M trainers, to reply to queries.
M is currently on a trial rollout and is available for Californians only. This is a wise move by Facebook to ensure that things are going well between M trainers and the people making requests. Eventually, the virtual assistant will be part of the Messenger app for all iOs and Android users. Marcus also pointed out that Facebook expects to employ thousands of M trainers to make M's more responsive and accurate.
Did you know about Facebook's new virtual assistant? We hope you enjoyed this article!