SMS marketing is a powerful marketing tool. But if you do it, do it EFFECTIVELY. Otherwise don't! One of the best things about SMS is that it can reach 100% of smartphones, making it the only mobile channel offering the widest reach. And it's immediate; SMS messages are read instantly!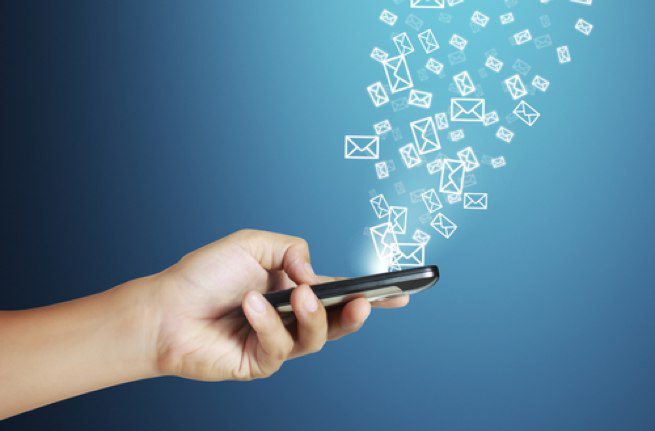 Check out the top SMS Marketing tactics to help your business flourish.
Segment your audience
How many of you complain about SMS you receive from shops? Most people get annoyed with these marketing messages. Honestly, it pesters me as well! But when you segment your potential customers, you will see that the response will be different. They will not see it as an "annoying" marketing message, but rather find it useful. Segmentation means ensuring that your potential customers get the RIGHT MESSAGE and if possible, at the RIGHT TIME. You can use their purchase history, interests and any other relevant data for better targeting. This will also increase the success of your SMS marketing campaign.
Keep it short, sweet and simple
You may think that 140 characters will prevent you from sending interesting messages, but some businesses manage to pull it off. You have to ensure that your message is straight-forward, so your customer instantly delighted. The faster they read your message, the better! For example:
30% off your next order. Visit example.com.  Expires this Saturday!
Perfect, isn't it? Straight to the point, clear instructions and informative.
Give discounts
Most companies use SMS marketing to offer discounts and offers. Discounts can include a personal code, which sends them to your website and provides them with some cool money-saving offer, perhaps a printable coupon or a QR code. At the same time, this will also drive traffic to your website.
SEE ALSO: 3 WAYS TO INCREASE ORGANIC WEBSITE TRAFFIC
Make the offers sound exclusive
Whenever you are offering coupons or deals, include few words that make the customers feel like they are part of something special. For example:
Book tonight for $100 only. Visit example.com or Call us on xx-xxxx-xx. Deal for our exclusive VIP SMS customers only!
If the offer were open to anyone, then becoming an SMS subscriber would become less appealing.
Non-monetary incentives
Incentives do not always have to be "discounters". You can still have an effective SMS campaign by offering non-monetary incentives to VIP SMS subscribers only. For example:
Reminders – Information about when your product will be delivered
Engagement – Helping customers instantly with their queries
Access and Privileges – Giving loyal customers early access to upcoming products and services
Encourage customers to interact with your brand
Customers today love it when you interact with them. For example, customers can send a text to a shared number and get back an instant, positive experience like seeing their name on the billboard. The ongoing Share a Coke campaign has successfully mastered this (even though it was done using Twitter) by displaying some interesting digital facts about the person's name on its billboard in Times Square. With SMS, customers can interact quicker and easier without any extra apps.
SEE ALSO: COKE'S "SHARE A COKE" CAMPAIGN – A MARKETING SUCCESS
No spamming (Please!)
Last but not least, remember that the ability to send an SMS to a potential customer is a privilege, not a right. If you bother them too often or send irrelevant messages, they are not going to see your offers or news as something special. Useless text messages are likely to make customers find your brand annoying, which is something you obviously want to avoid.
Send marketing messages that your customers will really miss out on if you didn't send it!
The opportunity
We know that social media apps are the craze these days, but a lot of your customers may still not have a smartphone! Also, it does not mean that those having a smartphone make use of use of all the smartphone functionalities and popular apps. Some do not even switch on their WiFi. Yes! Just ask my young grandad for instance, he has a smartphone but still calls me on my local number even if he has WiFi and free communication apps like WhatsApp, Viber and Skype.
If you want to benefit from today's increased mobile device usage, you still have to add SMS marketing to your marketing mix.
Make sure to incorporate those tactics!