Let's get straight to the point! Do you want to increase your organic web traffic? Obviously yes!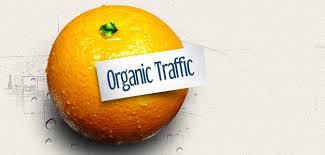 So, you want to boost the number of visitors reaching your website and pages on a daily basis. Good news: as long as you keep up with Google's constant changes, it is possible to increase your web traffic.
Here are 3 simple tips:
A user-friendly (yet elegant) website
We have all witnessed this. You click on a website and it turns out to be an eyesore; you can't find relevant information or the website keeps on crashing which eventually leaves you frustrated, you can't even view it properly from your tablet or smartphone! Your web design can make or break your entire digital efforts. This is because your website is your online window-shop. People will really exit your website in less than 10-seconds if they don't enjoy what they see, causing your end bounce rate to increase. This could be because:
The front page took forever to load
The navigation was confusing
They had no idea about what you do
Simply put, it was chaotic!
Avoid frustrating your potential customers. First impression still counts! Search engines love it when you give your audience a comfortable online place to hang out.
In-depth keyword and SEO research
Are your potential clients able to see your company when they type in for a service you offer? Does it appear easily or do they have to dig in Page 10 of search results to find you? One of the most powerful ways to increase your web traffic is to get to the top of the search engine results ranks.
For that, you need a more effective SEO (Search Engine Optimisation) strategy. A profound keyword research allows you to detect why you are missing out opportunities. It also provides you with strong keywords that when used, will successfully bring leads to your page. Be sure to include your top keywords in your page article, Meta description and the main content.
Quality & unique content
Content is the king of digital marketing! There are few important things to keep in mind when writing content. You need:
Eye-catching headlines
Excellent content – Inspiring, interesting, informative…
Write about breaking news
Ask your readers what they'd like to read about!
Most online businesses dream to have a highly visited and popular website. Here at Sphere Media Technologies, we believe that actions speak louder than words! Dreamers, stop dreaming and work for it.
Do you want to increase your web traffic? If you are having any trouble, we are here to help.